We bought our beloved house on September 6, 2017, and it feels like we have been moving, restoring and improving every day since, with no end in sight. She was originally built prior to 1883, then moved a mile South in 1942, when the Arkabutla Dam was built, in response to The Great Mississippi River Flood. She was then set atop a brand new basement in Coldwater, Mississippi, with improvements to make her the Colonial Revivial Eclectic architectural style she is today.
I call her "she" because the house was known locally as "Ms. Sadie's Place", as Sadie was the second wife of the first owner.
She came with a carriage house that was also moved, which is where my art studio resides (and in part of the giant workshop in the back yard); all setting on a smidge over an acre, right in the migratory bird path.
I was so obsessed with this house before we even closed, that I secured the domain and server space for the blog I planned to update every time we took on a project. The only interruption to my physical labor, was taking a minute to wax poetically about new discoveries and in depth textual tutorials (because I hate long winded, self indulgent, video tutorials), detailing each process.
Words were abundant and intense! You could feel the complete devotion. And I did this all from a hotspot on my phone, as we didn't have dedicated Internet here for a year..
Which was a complete PITA… but that's how much I loved and wanted to share everything about her.
Note to Reader: You never saw fructose terms like "my journey" and the like, because… GROSS.
And get a thought/term of your own, people! Words are expensive.
You have no idea how expensive..
So just like any website I have developed since 2007, I headed to GoDaddy to get my domain and server space to build my website in WordPress. Something I have done a million times before, but this time, I purchased GoDaddy's Managed WordPress package. I was in a hurry most days, trying to get back to painting, etc., and it developed like any WordPress site I have ever worked on.. so I really didn't think much about the difference in terms.
Fast forward a year and roughly 20 articles written in my blog, when I realize it's time to renew my web server space for the blog. I renewed my domain: check, no problems. I tried to backup my WordPress site.. PROBLEM! There is no way to back up your website in a Managed WordPress site because they want you to be completely dependent on them. You can't just pack up and go wherever you are free to roam, because they have your content.
Normally, in my right mind, this is where I would have gone and saved every page of the website as HTML, but I was in the middle of a project, OF COURSE, so I saw a migrate your website link and thought: OH! This will just send it over to my new space.
Did I mention, I didn't have a dedicated ISP at the time and was doing everything from my cellphone?
I migrated the site and that should have probably been it, but SOMEONE SPAM CALLED ME IN THE MIDDLE OF THE PROCESS.
POOF! GONE! All content forever scattered into the abyss of the great WWW, never to be seen again.
SICK.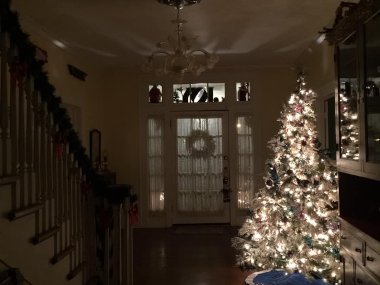 That's the only way to describe the feeling of seeing a year of your work erased.
I checked the wayback machine, I checked cachedview, I check my caches, I emailed everyone I knew to check their caches.
NOTHING. GONE. KAPUT.
I had real house renovating work to do (on three houses!) and nothing could be done about it anyway.
It's a year and a half later, and we all live in Corona quarantine, (Beatles, anyone?) so maybe.. just maybe.. with this extra time on my hands, I can rebuild the blog. From the tattered remains of what content lives in comatose-uttered, half-paragraphs on my sad Facebook Page (which still urges me to buy ads everyday to bring in more viewers..); and my pitiful Facebook Group… whose viewers float around that dead space like the powdery, scattered bone-dust of Major Tom.
Adieu.
Then rebirth.. from lazied labor in stolen moments.
Keep watching.