It's been over six weeks since my last post. I cannot readily account for that time, except to wonder if perhaps I was abducted by aliens.
Similarly, the recent tasks commanded by Sadie, are ones that I would like to forget; but I guess I will try to at least get some Shakespearian entertainment out of our tragedy.
We ended an otherwise dull day, with a big wet spot on the ceiling of our bedroom, directly over the television. 😬
You know how sometimes you try to assign unrealistic, temporary causes to a big problem? We hoped maybe it was condensation from the adjoining bathroom, that would just… evaporate. Don't ask me how this makes sense, other than it was such a mystery to the ignorant.. like big lightning to cavemen.. that we prayed to the saints of old house plumbing, the spot would get bored and go away.
By the next day it was dripping onto the television and Kenny had to address it: spending two days cutting out sheetrock, cabinets and grout; and crawling under the house and in our new bedroom attic to chase down our persistent, but evasive leak.
On day three, Kenny was in the upstairs bathroom when he noticed a soggy toilet paper core on the floor by the toilet.
No.. it couldn't be.. could it?
The toilet intake pipe (now a hose) had the smallest leak, that slowly trickled down the pipe and into one of the hairline cracks in the ceramic tile. He cut off the water to the upstairs toilet, and overnight, the leaking stopped.
Yay?
Such a tiny and easily fixed problem to cause the giant clean up we now face. But also: thank goodness it wasn't a bigger, more expensive problem!
A couple of days before, Kenny had performed a toilet maintenance task of running three buckets of hot water down the upstairs toilet, and we spent a lot of time trying to link that to causation. But even rocket scientists end their head-scratching at times with the understanding that coincidence exists to amuse the gods.
To make it EVEN FUNNIER, I just bought a tankless reverse osmosis water filter that Kenny was in the middle of installing when all this took place. Oh fate! You salty, effing bitch.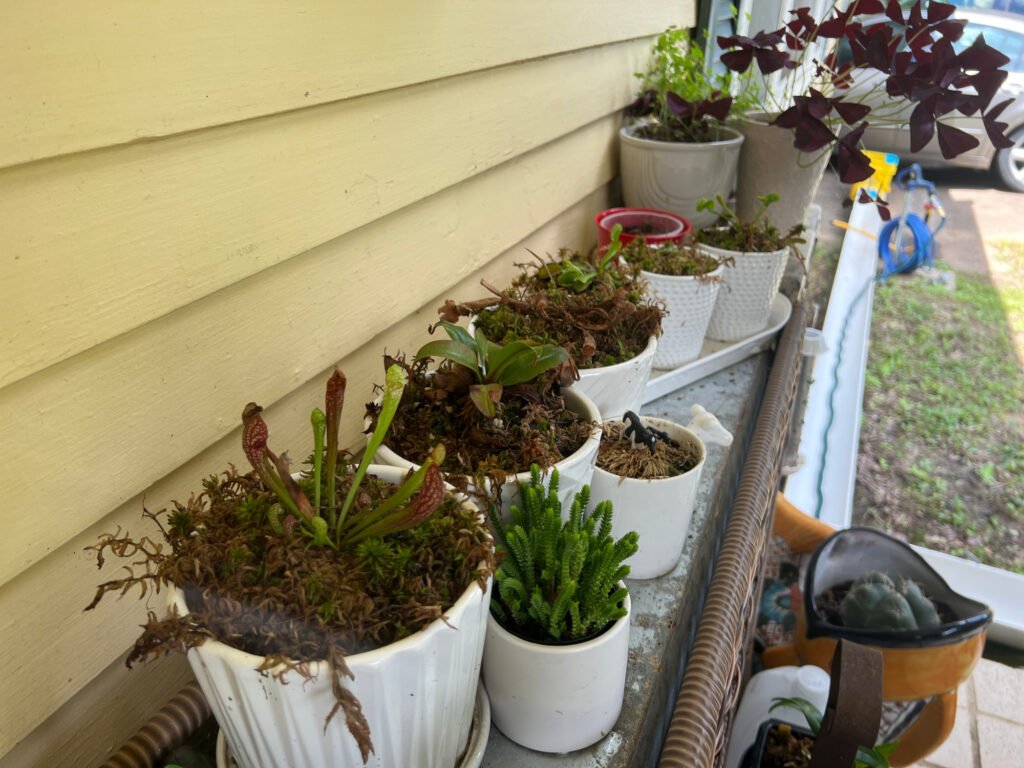 Since we will eventually be remodeling the downstairs bathroom; and since the only access to the upstairs plumbing (without tearing through my beloved pink ceramic tile in the bathroom upstairs.. or removing our downstairs bathroom linen closet) is above our bedroom television; we have decided to cover our new skylight with an access door, until then.
As we have always suspected: houses, cars and big appliances can hear you making plans with your savings account to decide to get fussy. We've known this long before Siri, Alexa, and HeyGoogle! were eavesdropping. We were just a little too vocal and happy about our newest purchase that hasn't even arrived yet:
A NEW CAR! :Music from the Price is Right HERE:
We special ordered a 2022 Kia Telluride, which is not a casual purchase for us. We might buy a house with drippy pipes on a whim, but we keep our vehicles running for a couple of decades… because car notes = 🙁
It will be three or FOUR months before it gets here.. and we are giddy as children on Christmas morning!
Also.. in this part of the country it is almost as expensive to buy a used vehicle without any kind of warranty as a new one with a ten year warranty. These are strange times… Covid changed everything! The auto dealerships here MIGHT have one new vehicle in stock.. usually in white.. BLEAH! But you are lucky to find one here that you can buy at sticker price.
So car shopping took a lot of time this year.. as well as some general relaxation and entertainment:
We went to see The Who.. and they were awesome.. but somewhat fossilized… and definitely not the loudest band in the world anymore.
Kenny dragged me to see Steely Dan, and I didn't die or anything… but they might! Because we have a knack for finally going to see a band about a week before one of them dies. It took Tom Petty six months to keel over after we saw him.
Joe Bob Briggs came to Memphis (with Darcy the Mail Girl), and we saw him speak at Crosstown Theatre.. and below is my signed poster to prove it! 😍
I have been working daily curating two art exhibits that open in September. That will only get more hectic until it's over. And at some point I need to find time to make a few pieces to submit to those exhibits.
And the worst part for last: Spook died in July.. which has been pretty devastating for us, especially Kenny. It's horribly depressing to lose a pet and you know you are going to eventually, going into it.
And on that note.. I guess I don't want to say much more.
Here are some new views of old plants:
UPDATE: March 1, 2023
We finally got our Kia Telluride! We ordered and put our down payment on a 2022 last July, but by November, our salesman let us know it would be a 2023 instead (with no real idea of when it would arrive). Kenny stressed over it nonstop! So when our salesman called at the end of February, to see if we wanted to buy one that arrived, very close to our specs, we jumped on it. We will need to add after market running boards and mud guards, but we are so in love with our new wheels. Here we are on our first road trip to Louisiana after we picked it up.
---