You may remember the original Frankenlamp table bridge lamp I made a couple of months ago, as described in my blog post here. Well, I had a change of heart in the design of that lamp when I FINALLY found the perfect jadeite piece I had been seeking for months.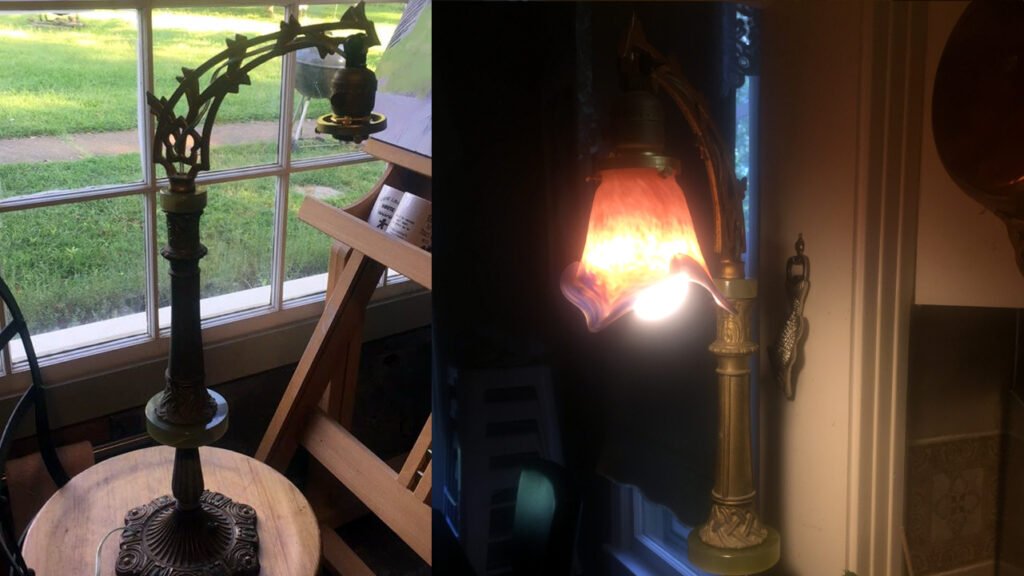 So what is an insane lamp lady to do, but find and buy more stuff to retool the original and make another with the left over pieces! That wasn't a question, as you can see by the exclamation point at the end.
So I proudly present to you two more Frankenlamps for Internet judgment!
I'm happier with the look of both of them now. I gave the big column stem that didn't want to work anywhere a bit of a color wash with some metallic acrylics. Before, it was too weathered, dull, and washed out but not enough to be interesting. I left the curvy one alone because I really like the patina and how that adds to the overall look.
My lamps are at one with the universe now.. I will take peace anywhere I can get it!
If you think I stopped at two, you have no idea who you are dealing with: I made FOUR.. and am currently working on a fifth. You are probably wondering along with my hubby, Kenny: WHY ARE YOU MAKING ALL THESE LAMPS?!
I don't know.. I just like making them. I am trying to live my best Covid-19 prevention life, busily distracting myself, so I won't lose what is left of my mind! Healing in art, and all that jazz!
I will add photos of the other three after I finish the last one. 🙂