It's super dark in here with the shades down and the lights off, but my son, Clayton's, room is mostly finished.
No more pink flowery wallpaper and pink carpet. This looks like a room for a young man now.
We still need to put his TV and desk/PC in.. plus the two other valances that aren't here yet.. and paint and put the air grate back in the floor.
These aren't the bed clothes that will be in here, but you get the idea, for now.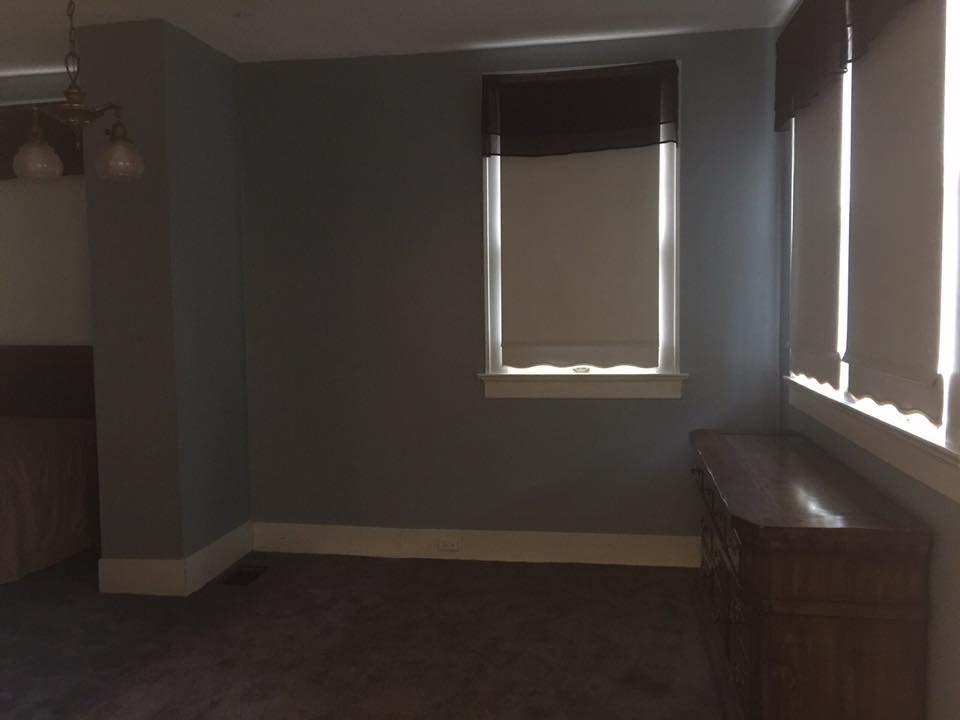 Still trying to decide if I should put finishing panels on each window.