Finally finished the repair and refinish job in the Southaven house. Last coat of poly yesterday. Here is the "finished" product. Can't even tell where I filled the 10" gap down the center of the largest room. I learned a lot with this project: mostly, that I don't ever want to do this again! Ha!
It all looked like the floor in the "gap" photo below before I started on it. It had been carpeted for 35 years and was in pretty bad shape before I started. I really didn't think it would turn out so well. There were some big water damaged areas, and a couple of big spots where I know the previous owner had disassembled a motor cycle engine in there and the burnt oil had seeped into the floor…???
I started out trying to use a respirator mask that I bought for $18, from Harbor Freight. This was the last bit of the last room. Since I had to keep a wet edge where they connected, I coated all 3 without stopping. When I got to the point in this photo I was sweating pretty good and the mask wasn't helping so I pulled it off.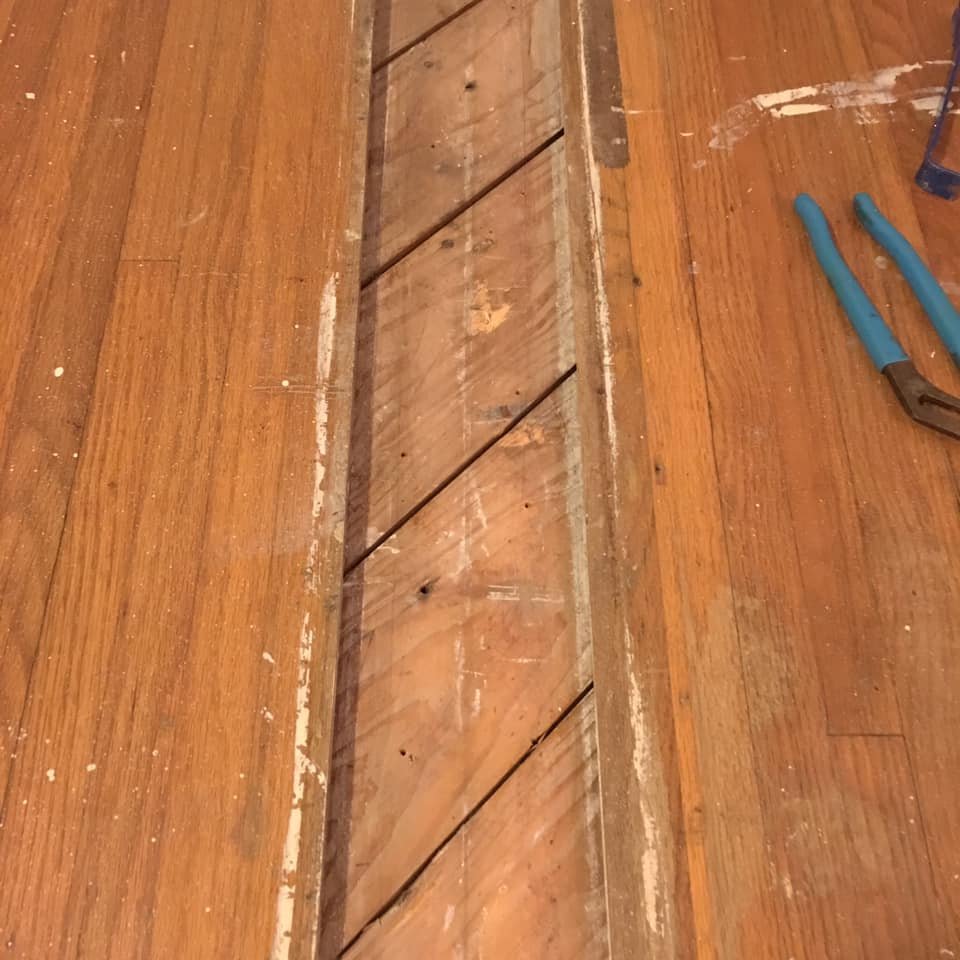 Then the sweat started dripping off my nose onto the wet poly, so I yelled to Chelle to bring me something for a headband. All she could find in a hurry that would fit around my big head was a pair of her pink cotton panties! That's what that pink headband is… I knew my head would fit in them! 😁
Past Work on the Southaven Hardwood Floors: